Dance Company Shares "Privacy Settings" with HCC
Published on December 2, 2014
On November 17, the Sonia Plumb Dance Company shared one of their new pieces, called  "Privacy Settings" with Housatonic. The dancers (Chris, Kayla, Emily, Spencer, Meghan, Danielle) danced with a Gopro Camera in their hands, and whatever they recorded appeared in the big screen in the back of the stage.
The theme of this piece was how people is obsessed with social media, reality tv and the very famous "selfies." The six dancers each represented a very different character and how they feel and try social media.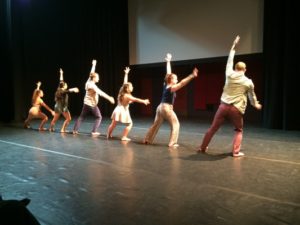 At the end of the presentation, the public was able to vote for their favorite dancer, and this one ended up having a part of the piece dedicated to it. At the very end the dancers made a talk back with their public that became very interesting for spectators and even for the dancers. They received some feedback, and the perception of the spectators.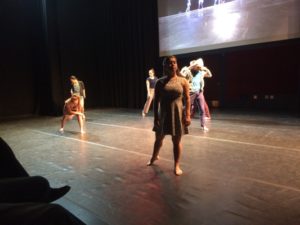 The performance took place at 6:30, in HCC's Performing Arts Center in Lafayette Hall. The dancers with Sonia Plumb came from their dance company in Hartford to warm up and get to know the small stage from the black box theater at the Performing Arts Center.
The performance had a small odd moment, when Plumb stopped the performance to fix the Gopro, since this one wasn't working very well. They fixed the situation and as artists they kept the scene going.
"I want people to see what the dancers are experiencing with the camera, I want them know how we look when we post pictures and get into this social media life," Plumb said.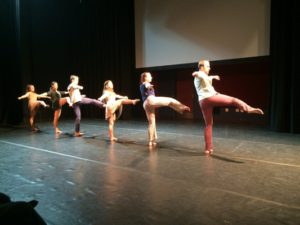 The dancers talked about how they feel about social media and how they were in a way, very connected to their characters.
"When we started to prepare this presentation, I thought but wow! I actually do this! I even stop enjoying moments because I am so focused on how I want to frame it for social media," dancer Kayla said.
Professor Geoffrey Sheehan, Coordinator of the Theatre Arts program, who invited the dance company to perform, added, "People are just losing the soulfulness of moments.  How many people are together in a table and they are just using their phones? How many people that are having a great moment damage it when they take out their phones to take some picture or to send a tweet or a status?"