Why Running Away Works
Published on December 7, 2014
At 21 years old, I am the first out of my group of friends to move away from home and fully support myself. I work two jobs, go to school full time, intern out of state once a week, and plan charity events. I make time for friends and when I'm not doing any of these things I'm dog walking, catering, babysitting.   You get the picture. I have been asked over and over, "how do you manage all of it?" and I shrug my shoulders. I get people demanding me to slow down, to remove some of the tasks I've used to occupy myself. That's when I get angry. I might get stressed, but I get everything done one way or another and this is what works for me. So, how exactly do I do it?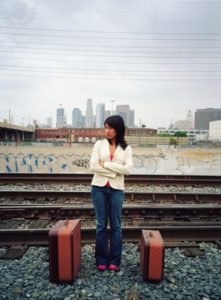 Well, I had always been considered the black sheep of my family. For some strange reason I could never do anything the easy way, I had to find a way to learn that was suited for me. Balance is not a word that even attempts to creep into my vocabulary. I tried very hard to fit the mold of every other friend or family member I had to no avail. I was often told by my grandmother that I couldn't save the world and that I needed to calm down, and from childhood all the way through adulthood I told her that wasn't good enough. By the time I was 10 it was my dream to run a humane society, have a fully operational homeless shelter that incorporated job assistance, day care, and hosted AA meetings, and to be a famous author and veterinarian. I just wanted to make everyone happy and make the world a better place. That's good, right? My mother and grandmother approved of my ambition, but not how burnt out I would get on the way to striving for what I wanted.
Through my unique approach to life, I've had to find ways to handle complications and keep myself from burning out and going completely off my rocker. I took the old saying, "One day at a time" and put it to good use.
My first year at HCC I got up the guts to skip my classes for the day and be dragged away from the school by my best friend. We hopped on a random bus and ended up at Silver Sands Beach and spent the day on our own little mini adventure. That day took all of my stress and simply released it. From that moment on we had started a new tradition. At any moment when my 5 million tasks become overwhelming and I'm losing my ability to function, I take off. I don't usually know where I am going or what I'm doing, I just hit the ground and keep running. I hop on trains, buses, taxis, ferrys, and find something new. It refreshes my train of thought. It gives me time to be at peace with myself and clear my head. It reminds me that I do have a choice with what I do with my life and how I do it. We all can get caught up in our daily routine, and it kills our overall morale. When you're on that fourth month of all work and no play you get that cabin fever. You want to give up, you get a little angry, you lose track of the point of it all.
These little adventures are like a fresh breath of air. They don't have to be long or far, they don't always have to be foreign either. I once jumped on the train and got off 10 minutes away in Fairfield. I've been to Fairfield about a million times, but always to a predetermined destination. I didn't bother with anything else than what was planned. When you explore something on foot you look at it with new eyes. You find little hidden coffee shops or beautiful trails, things you never once noticed before. There is an entirely new outlook on life and for once, everything slows down and reveals its beauty.
My life can be pushing it every once in a while. I get angry, tired, and fed up, but I don't want to change the way things are completely because at the end of the day, I like being busy, I like "saving the world". You don't always have to change everything you know to get a new result. Sometimes taking one small segment and trying something out of the ordinary can alter everything else that is in place.