Press Release: HCC Presents Symposium on Race and America
Published on October 20, 2015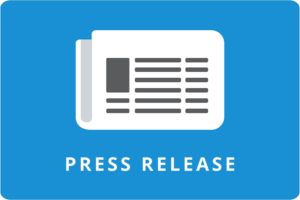 The innovative use of theater performance as a springboard for InterACTion, a multi-activity symposium on Race and America will take place at Housatonic Community College on Tuesday, Oct. 20, Thurs. Oct. 22, and Friday, Oct. 23. Geoffrey Sheehan, HCC professor of Theater Arts says, "This critical exploration and discussion will consider the place of race in America beyond negative association."
InterACTion will engage various academic departments, programs and courses of the college and will be of broad interest to the public. Activities will take place in the Housatonic Performing Arts Center (PAC) in Lafayette Hall. The Symposium will open on Tuesday, Oct. 20 at 11 a.m. when Early Childhood Education Professor Michele Cohen will discuss Teaching Diversity in Early Childhood Education in conjunction with her introductory course.
On the same day, Oct. 20, at 12:30 p.m. Criminal Justice Professor Vern Krill will host a panel discussion on Police and Community in conjunction with his Criminal Justice course.
On Thursday, Oct. 22 at 12:30 p.m. a discussion on Race in Literature will be presented by HCC professors Karyn Smith, Edwena Chance and Jamilet Ortiz. The panel will explore various issues surrounding the representation and portrayal of race in literature. Students and faculty will recite, perform, and discuss representative works.
Also on Oct. 22, from 2 – 4 p.m. and from 7 – 9 p.m. and Friday, Oct. 23, 7 p.m. The ReBirth Arts Collective will perform What's Good by Jason "Jah-Sun," Tyreese "King Thai" Malloy, and Kyle Young. The ReBirth Arts Collective was founded by former HCC Theater Arts student Tenisi Davis.
What's Good explores the experience of gun violence and desperation. It presents the options that are sometimes glorified, often leading to destruction. The Vignette is part of the effort to go beyond the emotion and, through analysis, determine the roots of this desperation in order to arrive at an effective solution.
Black Revolutionary Theater Workshop whose co-founders were former HCC Theater Arts students Jovan Davis and Kevin Green will perform a series of vignettes meant to create healing for the Black community. The vignettes assume that a Black revolution has taken place, and the action examines this revolutionary world, and investigates what that might look like.
The performances will be followed by a Q & A with the artists.
Additionally, HCC Art students are creating posters dealing with Race and America as well as other graphic design material. These will be on display in the PAC lobby.
The English department professor Mark Lamoureaux is using the theme, Race and America, as a topic for a poetry writing assignment.