PlayStation Experience 2015
Published on December 18, 2015
December was a big month for Playstation Fans. On Saturday, December 5 through December 6, the Playstation Experience 2015 took place at the Moscone West in San Francisco, California.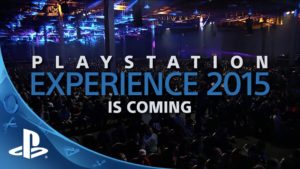 The Playstation Experience is an annual event for gamers and playstation fans alike.The event showcases games that are coming out in the future for the Playstation family.  They also allow gamers to test the games out on the showfloor. Some of these stand out titles are: Ni no Kuni II: Revenant Kingdom, Final Fantasy VII Remake, and Uncharted 4: A Thief's End.  
Another announcement introduced the final character in Street Fighter V,  F.A.N.G, who is a new character to the series. This game is also console-exclusive, which means it won't be coming to the Xbox One, which sucks for some gamers. King of Fighters XIV is also console exclusive to PlayStation.
Sony also showed off their PlayStation VR. It's Sony's first step in to the world of virtual reality. At the event they showed some of the games that would arrive on the system, like Modern Zombie, which looks like a taxi driving game similar to Crazy Taxi, just with zombies instead. 100ft Robot Golf is another VR game which has robots playing golf.
The biggest thing to come out the event was definitely the Final Fantasy VII Remake. Gamers have been waiting  years for this. It really all started back in 2005 when Sony showed a tech demo of Final Fantasy VII, which sparked something within gamers. There is no indication of when this will come out, but so far it looks very promising
Overall, the show was good.  I would give a 8 out of 10 . While some games were more exciting than others, each got their time to shine.