My Top 5 Most Anticipated Movies of 2016
Published on May 3, 2016
There are many new movies that will premiere in the later half of 2016. Here's the top five most anticipated movies for this year.
The number five pick is Suicide Squad, which debuts Friday, August 5. It is about supervillains who are recruited by the government to do the dirty work.
Doctor Strange, comes in at four, which comes out on Friday, November 4. This movie is about a new Marvel superhero who uses magic.
My third pick is Star Wars Rogue One, which comes out on December 16, a prequel about getting the Death Star plans which is a big part of the very first Star Wars movie.
My number 2 pick is X Men Apocalypse, which releases on May 27 and is a sequel to 2014's X Men Day of Future Past. It's about a new villain called Apocalypse who wants mutants to take over the planet.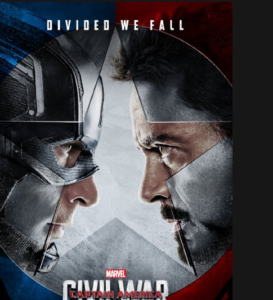 My number 1 pick is Captain America Civil War, which comes out this Friday May 6. It's a culmination of all of the Marvel movies that have been made until now. This movie is also introducing Spiderman into the same universe as Captain America and Iron Man making this the movie I am looking forward to the most this year.
Although I don't know how these movies will turn out, I am still really excited for all of these movies coming out this year.