Use Free Prints
Published on December 18, 2015
Hundreds of photos sit virtually on devices and in social media albums while the walls of our homes and bedside tables are bare. However, there is an app that can let you see your memories all the time without having to search through Facebook albums to find them.
Free Prints is an app that will print your chosen photos and have them mailed to you.   All you have to pay is the postage…the prints are free!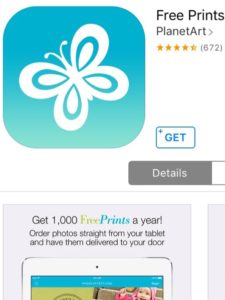 Choose up to eighty-five photos per month to have the standard size 6×4 prints delivered to you. The app and prints are totally free, and the postage is guaranteed not to exceed $9.99 per delivery. Free Prints also offers a variety of sizes for the prints (up to 20×30, poster-size).
The best part is there is no subscription required. You only pay for what you order. This is opposed to similar apps like Groovebook, which does require a subscription and they charge subscribers every single month even when you don't order any prints.
Sully Orellana has used the Free Prints free app to pass out the excellent quality photos to her family. "I like that is very user friendly and there are no hidden fees at all! I pretty much only use it for pictures but I am thinking of printing postcards too," she says.
If you weren't sure what affordable yet personalized gift to give to your loved ones this holiday season, a tangible photo to adorn their home is a notion they are sure to cherish.