In Case You Missed It: New Articles November 3-7, 2014
Published on November 7, 2014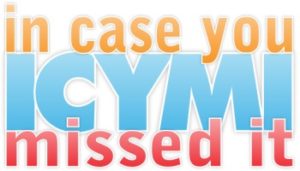 This Week in Horizons, Your Student News Source
Victoria Tomis reported on the GMO OMG film and discussion and how killer cornfields are just the beginning.
Latisa Pacheco profiled Thomas Kinchen, a musician, rapper, and theatre major who shows that HCC's Got Talent.
Kade Gibbs explored what students might be doing with financial aid refunds.
Franklin Jusino taught us how to Snapchat smarter
Erroll James reported on the recent toiletry drive to benefit a local men's program.
Amanda Wright filled us in on the latest trends and how to work them into your wardrobe.
Frederic Cilbrith looked at how connected we are to technology and how it may be both a help and hindrance.  
Jack McCandless explored how to get started in a career as a writer.
Brenna McIntyre examined The Women's Center's past, present, and future.
Coming Next Week in Horizons
How Green is HCC?
Making Relationships Last
An Update on the Art Club
And much more!
Keep up with what's new(s) by liking us on Facebook (Housatonic Horizons) and following us on Twitter (@HCCHorizons). Subscribe to our RSS feed at https://housatonichorizons.com/feed/