Read Our Special Thanksgiving Content
Published on November 24, 2014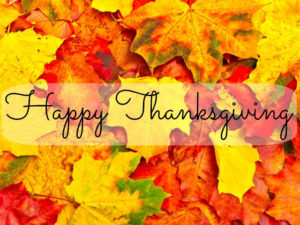 Just Added 11/26!   Learn about the Monday's Thanksgiving Luncheon at HCC.  
Creating the Perfect Thanksgiving Atmosphere: How to Pimp Out Your Thanksgiving Table
No Turkey, No Problem: A Vegetarian's Take on Thanksgiving : Ever wonder what Thanksgiving was like for a vegetarian? Victoria Tomis gives her take on it and includes some tasty recipes!
After-Turkey Oblivion and How to Avoid It : Need to know what to do post-turkey on Thanksgiving? Here are some tips to make the most out of your day!
Beyond Food : When you hear the word "Thanksgiving," most people instantly think of food. However, there is more to the holiday than just gorging on turkey and mashed potatoes until you hate yourself.
Be the next Mark Twain, and write A Novel in Four Days over Thanksgiving break.
Thanksgiving: For What It's Worth : "Thanksgiving at my home every year…usually by its end has utterly evolved, or devolved, into absolute Hell on Earth…" Find out what else goes on in the Kubel household during Thanksgiving.
The Holiday Hookup Story : When food alone doesn't hit the spot on Thanksgiving.
Should Stores Be Open on Thanksgiving?   The Horizons staff weighs in.  We'd love to hear what you think, too.  Join the discussion on our Facebook page.
Black Friday A Dark Day Indeed : Thanksgiving hasn't even officially ended and already parking spots are filling up and lines are beginning to form. Black Friday is upon us.